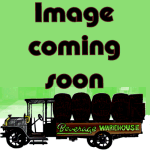 From Spirits Review.com:
First Impression: Slightly sweetish, caramelized molasses, cinnamon, nutmeg, mace, allspice, backstopped with hints of tobacco, leather, barrel char and oak.
Taste: Dryish entry, some citrus, dried fruits and flower notes ,walnuts, persimmons, light body. Oak vanilla notes intermixed ginger, leather and tobacco. Nice drying finish to it. Finish is medium-long with a spicy dry tingling to the lips
Final Thoughts: A slight reminder of Cuban rums, spicy and lighter body than South American rums but more body and complexity than a Puerto Rican rum. A somewhat complex rum with a pleasing dryness and interesting flavors.