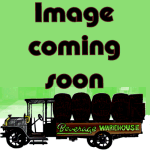 HIGH WEST CAMPFIRE
Nose: Floral, fruity, bright and spicy. Caramel and butterscotch. Light smoke and smoldering wood from a campfire the morning after. Jasmine, chai tea, sandalwood, leather, tobacco, pine resin and toasted bread.
Taste: vanilla, honey, toffee with some nice fruit, blueberries and black cherries. Chai spices - nutmeg, cinnamon and orange zest. Salty caramels. Tobacco. Gentle smoke!
Finish – Long, sweet, spicy, and smoky!