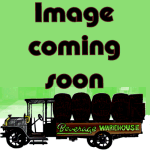 This is the older sibling to the Castarède Selection.A older, more dry and delicate expression of their armagnac.
First Impression: Apricots, persimmons, vanilla, caramel, and oily nuts and some oak. A sweet, almost sherry or jam-like smell to it. Very distinctive, somewhat heavy nose to it.
Taste: Very light almost ethereal body, intense oak, tobacco and char entry with dark fruits, leather,saddle soap, notes of vanilla, citrus, and a long drying, oaky, almost walnut-like, and pleasantly astringent woody/peppery finish . More complexity and wider palate of flavors than one would encounter with a cognac of similar age
Final Thoughts: A very nice dry and balanced armagnac. Much less fruit than their Selection with a much drier taste and finish. If you like XO cognac you will love this one, spare,subtle,and charming.